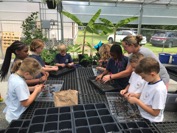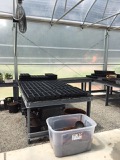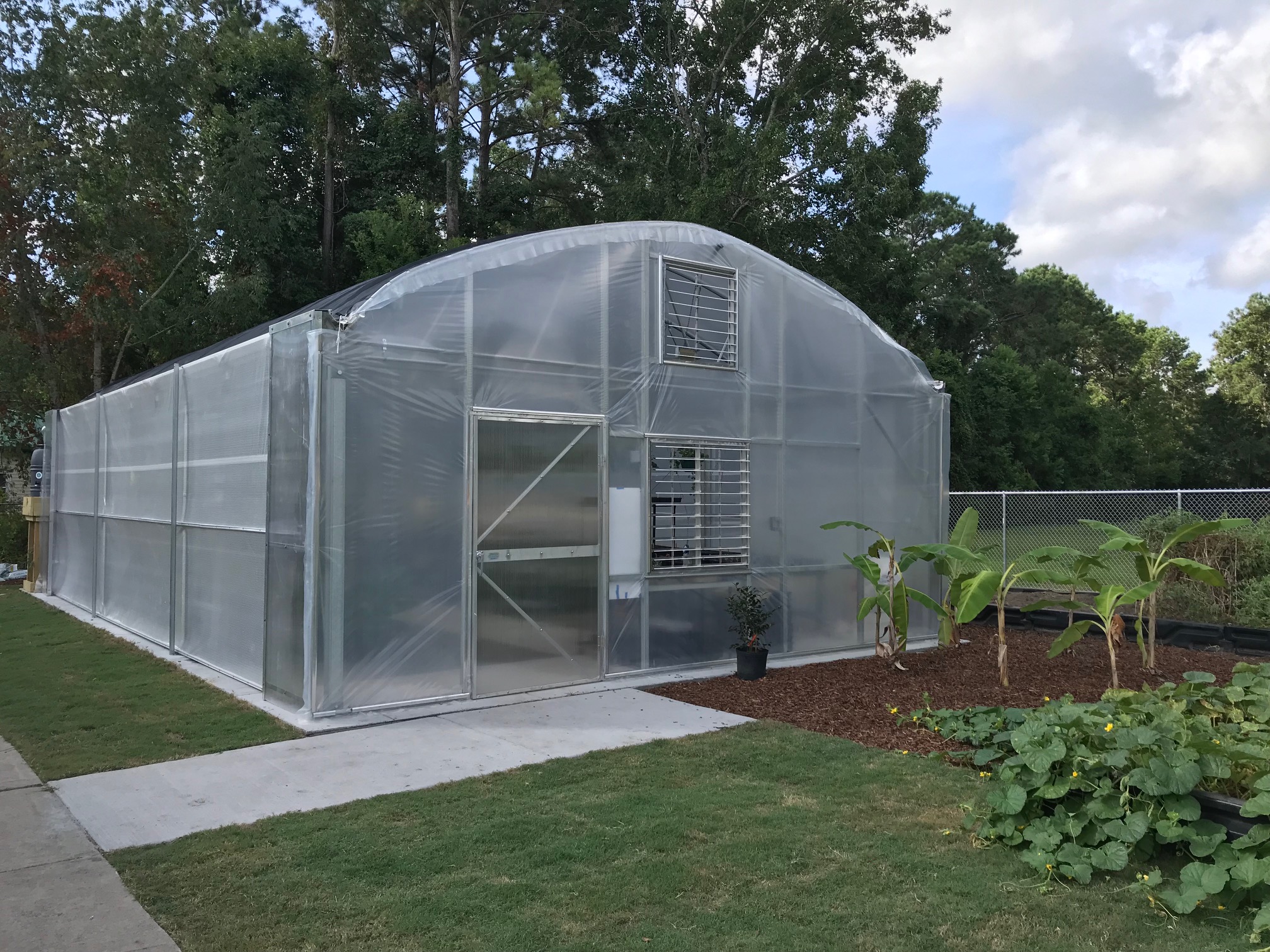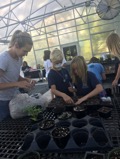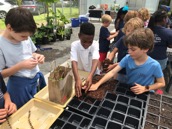 The following is a testimonial from Nancy Platt, teacher at James B Edwards Elementary:
"After purchasing and using a small greenhouse with our special needs students and ECO club throughout the 2015 school year, we were approached by interested parents and staff of James B Edwards Elementary School to discuss securing a larger greenhouse for use of the entire school.
Upon determining horticultural goals, Ms. Donaho suggested a particular Jāderloon® model that would meet the needs of the school.  Each stakeholder took a role, whether it was writing grants, hosting fundraisers, or meeting district compliance requirements.  Slowly the dream became a vision, and the vision became a reality.  The process took time and tenacity with leadership changing at the school and vested team members carrying on the mission despite this change.  No amount of bureaucracy could stop the JBE horticulture team! 
After raising the funds required and winning the support of new administration, the greenhouse was erected in July of 2018, some three years after the initial meeting.  Horticulture expert and JBE mom, Kim Crane, along with multiple community volunteers now conduct a horticulture enrichment program for all grade levels at James B.  This program includes the 5th Grade running their own nursery business and selling their plants at the School. 4th Grade (Non SAIL or gifted and talented) is experimenting with growing food from food scraps and a greenhouse cut flower garden. 4th Grade SAIL is growing milkweed and studying the migration of the monarch butterfly. They are also starting a seed business. 
3rd grade Non SAIL are studying pollinators and native plants. They are growing indigo to sell at the native plant society plant sale. 1st and 2nd graders are learning all aspects of horticulture and making their own growing mix. Kindergarten is working with Clemson to fill raised beds with veggies that support our Back Pack Buddies Program. 
Our green team is involved in a seeds to shore line program where we grow spartina grass and plant in the marsh on a field trip to the Bears Bluff National Fish Hatchery. Our students bag oyster shells to support new reefs off our coast. We are fortunate to receive many grants to support the Lowcountry Sustainability Program at James B. Edwards Elementary. 
Our new Greenhouse is beautiful and the Children LOVE spending time in it."